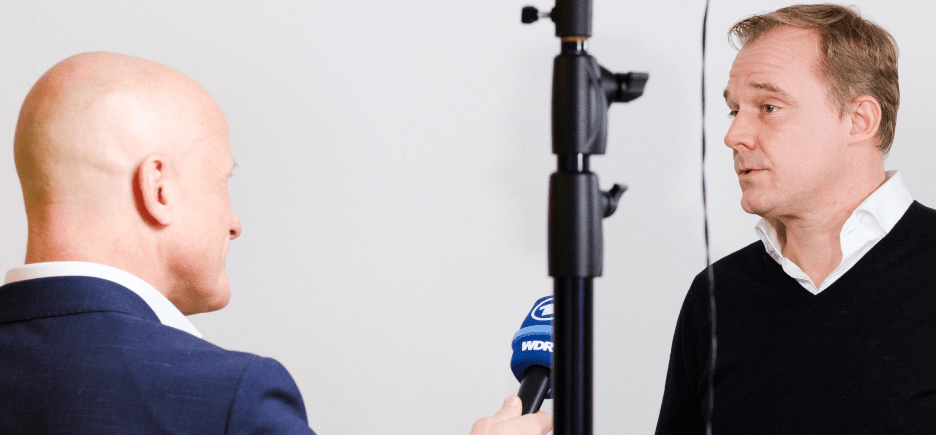 Executive positioning
Fit for managing your "human brand"
Whether as CEO or in any other leadership position, it pays off for you and your company to manage the image others have of you. Because otherwise it will be shaped by coincidence. Naturally, your brand core lies within yourself – we help to make it conscious. This enables you to position yourself clearly and consistently.
How do we do it?
Short theory blocks are followed by practical elaboration phases.
We guide you with structured questions and creativity methods to bundle your knowledge, experience and characteristics.
Once your personal "human brand" is defined, we develop a program that makes you visible where it is entrepreneurially and personally purposeful.
If you wish, we will also take care of the implementation. Gladly in cooperation with your staff and corporate or brand communication.
The coaching modules
Together, we match your self- image with external images (from interviews, classic and digital media).
Using journaling, we guide you to crystallize your personal brand parameters.
Using a proven model, we define your personal brand.
We research content and platforms for your positioning (thought leadership program).
Bosch + Team
Your trainer: Ingo Bosch
25 years of experience in corporate communications and executive positioning
Initiator of the CEO Digital Video Index of the Federal Association for Media training
One of the "Top-21 media and presentation coaches" according to communications magazine PR Report
Trainings + Offers
Nothing excites people more than their own progress
Media training
Fit for media inquiries
Simulated interview
Strengths and weakness analysis
Self-confident in front of camera and microphone
Presentation coaching
Fit for the audience
Simulations of typical presentation situations
Strengths and weakness analysis
Compelling on real and virtual stages