Media training
Fit for camera and microphone
In our media training courses, we guide you to place your messages professionally in TV, digital and print media. And to feel – and appear – confident in doing so. This pays off several times over, because message transport through external media is particularly credible and you can efficiently reach numerous target groups.
How do we do it?
After a 10-minute briefing, you will receive a customized training/procedure plan.
During the training, we simulate typical journalism formats and record your performances on video: e.g. conversations with print journalists, TV statements, TV interviews, talk show appearances etc.
Our didactics originate from competitive sports: You are given one task at a time – we record you on video. Afterwards we analyze the recordings together – and the next training run follows.
We awaken dormant stories, metaphors and ideas in you. When you tell these, your facial expressions, your gestures and your way of speaking are "automatically" better.
It is recommended to do at least 2 training modules. With 2 to 3 weeks distance. Because only through repetition you can automate what you have just learned.
The training modules
Together, we test numerous ways to make yourself "broadcast ready" without stress.
You will receive tips on how to prepare professionally: Clarify topics, clarify your own role, prepare answers (KPI method: Kind, Predictable and Irritating questions).
We will create REMARKABLE messages and statements that are likely to be picked up by the media.
You practice actively placing messages in interviews – instead of hoping that the "right" questions will be asked (bridging).
We expand your understanding of the "media business model" – you receive tips and tricks for dealing with journalists.
Bosch + Team
Your trainer: Ingo Bosch
Certified media trainer
CEO of the Federal Association for Media Training
5 years at WDR and Süddeutsche Zeitung
Trainings + Offers
Nothing excites people more than their own progress
Presentation coaching
Fit for the audience
Simulations of typical presentation situations
Strengths and weakness analysis
Compelling on real and virtual stages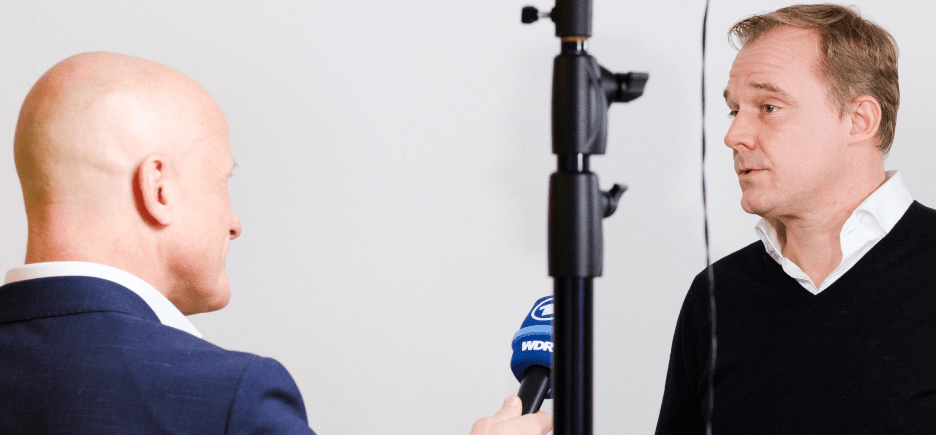 Executive positioning
Fit as a personal brand
Journaling and creativity methods
Comparison of self-image and external image
Self-confident as "human brand"