Presentation coaching
Fit for real and virtual stages
In our presentation coaching sessions, we show you helpful tools to inspire your audience. In addition, we train you how to come across as confident and self-assured – and how to feel that way. Because knowledge alone is not enough to convince people. According to surveys, only 4 percent of all presentations are inspiring!
How do we do it?
After a 10-minute briefing, you will receive a customized training/procedure plan.
In the training, we simulate typical presentation situations: from the 1:1 presentation to presentations on large stages to the virtually distributed statement.
Our didactics originate from competitive sports: you are given one task at a time – we record you on video. Afterwards, we analyze the recordings together – and the next training run follows.
We awaken dormant stories, metaphors and ideas in you. When you tell these, your facial expressions, your gestures and your way of speaking are "automatically" better.
It is recommended to do at least 2 training modules. With 2 to 3 weeks distance. Because only through repetition you can automate what you have just learned.
The coaching modules
Together we test numerous possibilities to get "ready to perform" without stress.
With the help of the NOK system, you set the course for appealing appearances: determine Needs, Opinions and Knowledge of your target groups.
We create REMARKABLE messages and statements to get a seat in the brains and hearts of the audience.
You train to convince non-verbally as well: with body tension, gestures, facial expressions and a way of speaking that fits the content and occasion.
Together we develop captivating beginnings, exciting stagings and dramaturgies as well as inspiring presentation endings.
Bosch + Team
Your trainer: Ingo Bosch
Numerous pitch presentations as managing director of two communications consulting firms
One of the "Top-21 media and presentation coaches" according to communications magazine PR Report
Ex-performance karateka and graduate sports scientist
Trainings + Offers
Nothing excites people more than their own progress
Media training
Fit for media inquiries
Simulated interview
Strengths and weakness analysis
Self-confident in front of camera and microphone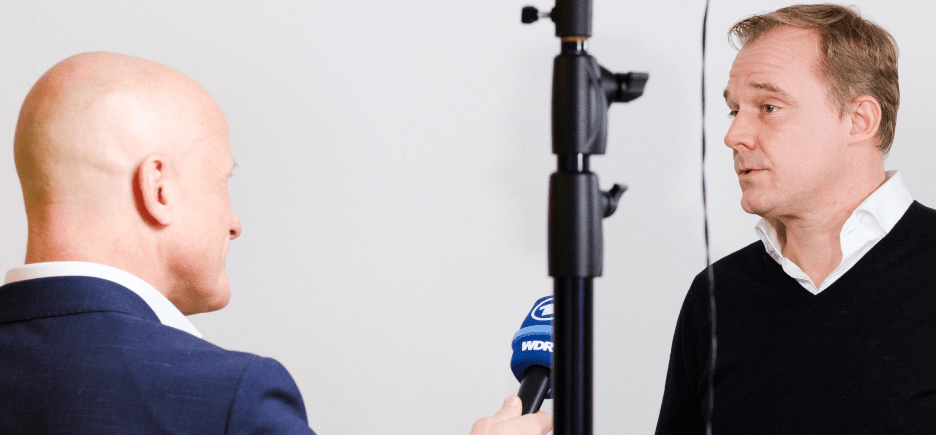 Executive positioning
Fit as a personal brand
Journaling and creativity methods
Comparison of self-image and external image
Self-confident as "human brand"